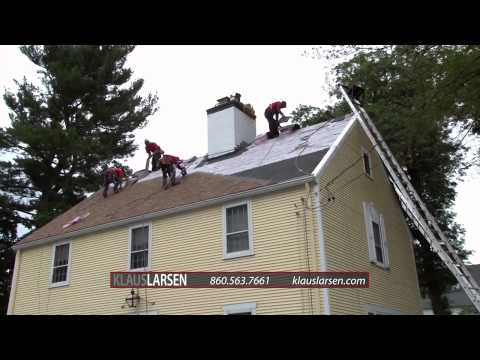 Watch My Video
Customer Reviews
About Me
By Joanna W.
Southington, CT

"My husband and I had roof PTSD due to a previous roof at a landlord's houses being done over a holiday WEEKEND, taking 4-5 days,..."

By Douglas W.
Southington, CT

"My Brother had his roof done by your company and the financing was very good"

By Matt J.
Avon, CT

By Kevin G.
West Hartford, CT

"I saw the piece about what your company is doing for that veteran in West-port. I think that is awesome and I will definitely use..."

By Martin W.
Wethersfield, CT

"Jeremy had Kevin Strid come to look at my rafters as I was concerned about a sag in my roof. Jeremy and Kevin determined that..."

By Peter S.
East Hampton, CT

"Really very nice and professional."

By Timothy C.
North Granby, CT

By Christopher G.
Glastonbury, CT

"They worked very hard all day, I never saw anyone just standing around!"

By Jane M.
Glastonbury, CT

"I read your reviews on Yelp and thought they were very positive. Kevin Strid was terrific in his presentation and follow up."

By Trish S.
Manchester, CT

"Just intuition, and also liked the coupon, which you guys actually honored! Love the service!"
Kevin Strid

from

Klaus Larsen LLC
Title:
Sales Consultant
Hometown:
Lebanon, CT
Kevin grew up in Hebron but currently resides in Lebanon, CT. After graduating from RHAM, he dove immediately into the electrical trade to pursue his passion. In 2011 he became a licensed Master Electrician and started out as an electrical unlimited contractor (license # 0202283-E1). Over the years, he has completed many projects in residential and commercial construction. Kevin also ran our roofing crews for a year, before applying his knowledge as a sales consultant. We are very lucky to have Kevin on board with us!
Videos from projects I was involved with: