IS YOUR ROOF READY FOR SOLAR?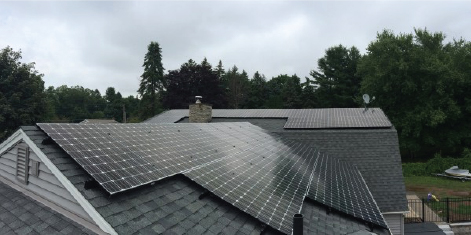 When considering adding solar to your home, consult with an expert installer, like Klaus Larsen Roofing, for an accurate assessment of your roof.
RULE OF THUMB: If your roof has 10 years or less of life left, replace it before you go solar.
YOU MAY NEED A NEW ROOF IF THERE ARE:
Visible cracks and/or curling of shingles
Pieces of shingles found on the ground around your home
3-tab shingles (3-tab shingles = old technology that doesn't meet code in most areas)
Excessive moss, lichen etc...
Leaks
Schedule an appointment today for a free roof evaluation and quote.
Looking for a price? Get a no cost, no obligation free estimate.