Asphalt Shingle Roofing in Connecticut & Rhode Island
We provide expert asphalt roof replacements in Bloomfield, Granby, New London, & nearby!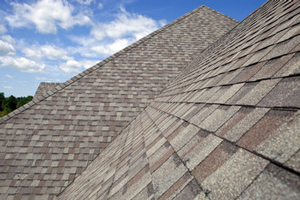 Versatile & affordable roofing. Four out of five homes have an asphalt shingle roof. With a wide array of styles, asphalt shingles can achieve almost any desired look - affordably.
Asphalt shingles are the most popular roof covering for homes, largely because they are relatively inexpensive, are durable, and come in a wide variety of styles, colors, and textures. Here at Klaus Larsen LLC, we carry architectural shingles from leading manufacturers to give your home a long-lasting beautiful finish.
To get the longest life out of your asphalt roof, proper installation is necessary. That's why it's important to choose an experienced, professional contractor you can trust.
We are your local asphalt roofing expert serving Bloomfield, Granby, New London and many areas of Connecticut & Rhode Island.
Contact us today for your free quote
Call us at 1-844-640-9774 or click below to schedule your roof inspection and get a no-cost, no-obligation roofing estimate.
Benefits of asphalt shingle roofing
Low maintenance - When installed properly, asphalt shingles require little maintenance & can be easily repaired if damaged.
Affordability - The low material cost & long life expectancy of asphalt shingles provide unmatched value.
Versatility - Asphalt shingles are available in an array of styles and colors to match any home.
Durable Protection - Most asphalt fiberglass shingles have a Class A fire rating and excellent wind resistance.
Upgrade your home with a durable, energy-saving roof
Whether you're looking for an inexpensive roof covering or stylish high-performance shingles, we offer asphalt shingles to meet your style and budget. Architectural, or dimensional, shingles provide value and strength in a genuine wood-shake look.
Many manufacturers have adopted energy-saving technology to reduce the amount of heat absorbed by your roof. We install ENERGY STAR-rated cool roof shingles designed to reflect the sun's rays, reduce the temperature of your roof, and help lower your energy costs.
Products
Ensure a lasting roof with our quality asphalt roof services
Our trained, experienced roofers make sure that each shingle is nailed down properly to prevent blow-offs and roof leaks. In addition to asphalt shingle installation and replacement, we also service a wide variety of roofing materials and can handle all types of new roof installation and re-roofing jobs. Contact us today for a free estimate for the roofing services you need. We proudly serve Canton, Simsbury, Farmington, Avon, New Britain, Providence, Hartford and nearby towns and cities.